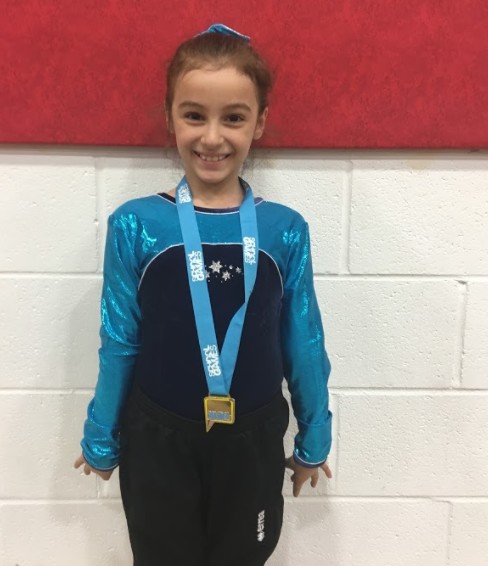 As reported on the PE blog, Medeea really excelled at the SSP gymnastics competition yesterday. Although the children competed as a team, the children were also scored individually. Out of the 75 Yr3/4 competing gymnasts, Medeea did exceptionally well to finished 3rd overall!
We are all so very proud of Medeea and we feel she has amazing potential to go further.
Medeea has been impressing Beth (our gymnastics coach) and Mr Claybourn in our Friday after school club for some time now. As her result of her impressive display at the SSP competition, as a school we have arranged for her to further her passion for gymnastics by attending Grimsby Gymnastics Club out of school hours where she can train in addition to attending our after school club.
Medeea becomes the 5th child that we have utilised our club link with Grimsby Gymnastics Clu for to refer talented children for additional coaching.