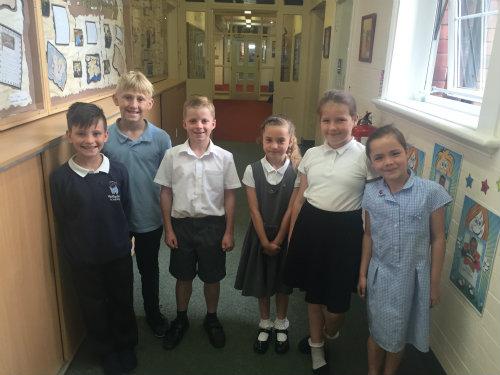 Meet our newly appointed Sports Council for the 2016/17 academic year. With our current Year 6 Young Ambassadors set to leave the Academy this Summer to move to their Secondary schools, we have appointed a new School Sports Council that represents a greater cross-section of the Academy with representatives for next year's Y4, 5 & 6.
The Sports Council will meet at least once every half term with Mr.Claybourn to discuss up and coming sporting themes, projects and initiatives across the school. The council will also assist Mr. Claybourn in the organisation of our intra-school competitions.
We'd like to welcome the new team that consists of Ollie, Brandon, Ben, Lilly, Olivia and Tamsin. If you have any ideas for PE in our school then please inform one our the children above of your idea.